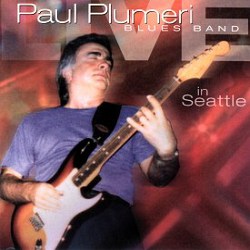 Paul Plumeri Blues Band
LIVE IN SEATTLE
Recorded during Paul's 2000 Tour of The United States at the Paradox Theater in Seattle, Washington. Includes live versions of songs from his critically acclaimed "The Bishop Of The Blues" CD as well as his trademark interpretations of some of his favorite blues classics.
Read The Making of "Live In Seattle" by Richard Skelly host of "The Low-Budget Blues Program" on Thursday nights at WRSU, 88.7 FM, Rutgers University, NJ. <click>
Read the CD's liner notes by Willie G. Mosely from Vintage Guitar Magazine <click>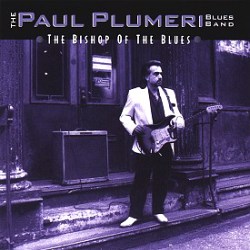 The Paul Plumeri Blues Band
The Bishop of the Blues

After many years of touring and recording with artists like Duke Williams & The Extremes and Tomfoolery, Paul finally did it "his way" and recorded his first solo CD in 1995. Paul put his legendary 1964 Fender Stratocaster "The Bishop" through it's paces on a collection of tasty originals and even a nice live run through of Wilbert Harrison's "Kansas City".